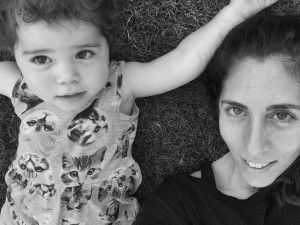 Hi, my name is Jill.
I'm a digital content and SEO strategist and co-founder of Ethos, the premier destination for sustainable luxury.
I work with a variety of brands focused on making the world a more sustainable, ethical, and healthier place.
About me
After studying journalism at the University of Pittsburgh, I immersed myself in the emergent natural food industry (that was a long time ago, before oat milk and Impossible Burgers). My interests in organic and vegan food led me to a career in marketing, working with some of the biggest names in the natural foods industry including Whole Foods Market, Clif Bar, Yogi Tea, Tofurky, and Sambazon, among many others. It was a whirlwind of a time as the organic industry grew into mainstream after the USDA Certified Organic Program went into effect.
I then found my way back to writing via digital content and spent more than a decade developing and implementing strategies for all manner of written, video, social, and client-led content with a focus on search optimization and audience development. From 2017-2020, I was Head of Content for LIVEKINDLY, the largest digital vegan media publisher at the time of my departure. I led the site to publish more than 10,000 articles and videos in three years, achieving 100 million monthly cross-platform impressions and more than 50 million page views over the course of my time there.
Please let me know how I can support you.
-Jill
Stay in touch on Instagram, Twitter or LinkedIn, or drop me an email jill@the-ethos.co