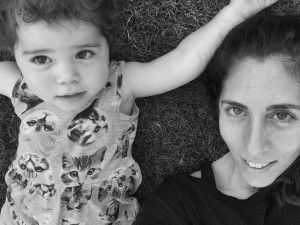 Hi, my name is Jill. I'm a journalist and editor focused on the global food system and how it intersects with our cultural traditions, diet preferences, health, and politics.
After studying journalism at the University of Pittsburgh, I spent more than a decade immersed in the food industry. My interest in organic, natural, and vegan food led me to a career in sales and marketing, working with some of the biggest organic and natural brands including: Clif Bar, Yogi Tea, Tofurky, Sambazon, and David Wolfe's Sunfood Nutrition.
My professional writing career started in the music industry. My interviews, reviews, and photographs have appeared on MTV, Reality Sandwich, Medium, and Global Rhythm; and my top album picks have appeared in the Village Voice's annual Pazz and Jop poll since 2004.
Since 2017 I've been at the helm of LIVEKINDLY as Head of Content. My writing has also appeared on Organic Authority, Medium, Reality Sandwich, and dozens of other publications.
Stay in touch on Twitter or drop me an email jill@jillettinger.com.