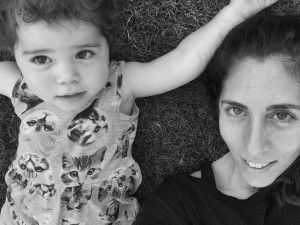 Hi, my name is Jill. I'm a journalist, editor, and content specialist focused on sustainability and how it intersects with our cultures, traditions, diets, health, and politics.
After studying journalism at the University of Pittsburgh, I spent more than a decade immersed in the natural food industry. My interests in organic and vegan food led me to a career in sales and marketing, working with some of the biggest names in the industry including Whole Foods Market, Clif Bar, Yogi Tea, Tofurky, and Sambazon.
My professional writing career started in the music industry. For more than a decade my interviews, reviews, and photographs appeared in Global Rhythm, the first world music magazine. My photographs have also appeared on MTV, Reality Sandwich, and as a featured selection on 500px; and my top album picks have appeared in the Village Voice's annual Pazz and Jop poll since 2004.
I spent more than a decade in digital content developing and implementing strategies for all manner of written, video, social, and client-led content with a focus on search optimization and audience development. From 2017-2020, I was Head of Content at LIVEKINDLY, the largest online vegan media publisher at the time of my departure. I led the site to publish more than 10,000 articles and videos, achieving 100 million monthly cross-platform impressions and more than 50 million page views. These days, you'll find me working with a variety of publications and brands all focused on making the world a more sustainable, kinder, and healthier place. Please let me know how I can support you.
-Jill
Stay in touch on Twitter or LinkedIn, or drop me an email jill@jillettinger.com.