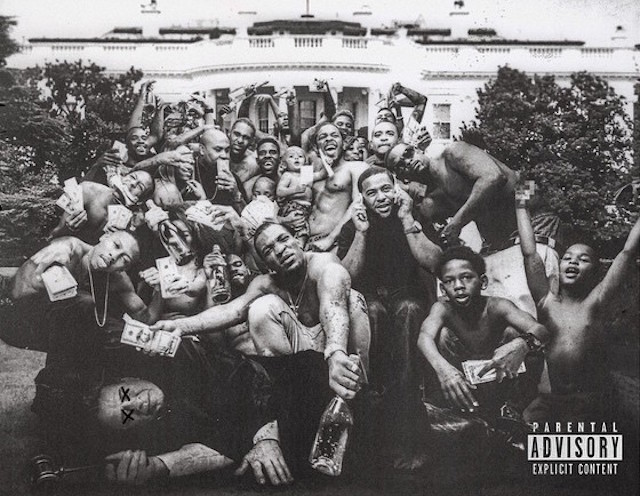 2015 was one of those years in music where it wasn't easy to make sense of it until the very end. The offerings were disjointed, seemingly worlds apart from one another. To weave together the top album picks felt daunting and even a bit tedious.
That is, until I realized that was the common theme this year; all these albums feel daunting. Some feel rushed, like they came too soon, and others clearly are decades overdue.
In any case, the rewards speak for themselves—another year closer toward what we can only guess our future is going to be, and another year steeped in creative human expression, as daunting a task as that always is.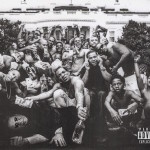 1. "To Pimp a Butterfly", Kendrick Lamar – Two years ago I had no idea who this man was. You probably didn't either. But there's a reason he's made it to the top of so many lists this year, this one included. His sound is undeniable—a mashup of the past we can't let go of and the future we all seem to know is possible. Rich compositions take hip-hop to its inevitable new normal, and Lamar's prescient lyrics invite us to forget our transgressions and join him in making a new world. It may be daunting, but it's also going to have a hell of a beat, too.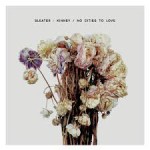 2. "No Cities to Love", Sleater-Kinney – For Sleater-Kinney fans, 2015 felt a lot like the late '90s. Thank the fucking lord. Not only did Olympia's finest rock band release an album that could rival "Dig Me Out" or "All Hands on the Bad One", but co-founder Carrie Brownstein also released a stunning memoir "Hunger Makes a Modern Girl," a full-fledged reading guide, a manual of sorts on how to form one of the most iconic bands in rock and roll history. While 2015 otherwise belonged to millennials, Sleater-Kinney gave Gen Xers a much needed kick in the ass. Thank you.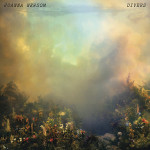 3. "Divers", Joanna Newsom – What can be said about Newsom that hasn't been said before? She's otherworldly, spritely, and like any good harp-playing fairy, delivers us a glitterdusted hopefulness in her squeakiness; at the very least, a sonic respite. She's a forest for your ears, a voice that make us take a good hard look at everything we do, and why we need to do better.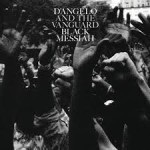 "Black Messiah", D'Angelo and The Vanguard – If Kendrick Lamar's sound is pushing us into the future of music , hip-hop and R&B specifically, D'Angelo is like our ambitious uncle who's been MIA for over a decade, finally showing up just to kick us out the door—putting some money in our pocket and resting his hands on our shoulders as he stares into our eyes and tells us that it's time to go out into the real world and become a goddamned adult already. D'Angelo's unforgiving sound is frenzied and chaotic at times, or at least, that's how it sounds to the rest of the world—confused and scared and not at all ready to take his advice, even though we know we have to.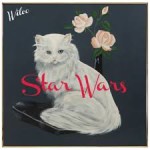 5. "Star Wars", Wilco – There's perhaps no voice more daunting, more intimidating, more hypnotic than Jeff Tweedy's. And Wilco's 9th studio release makes the messengers more accessible than in perhaps any previous album. In that way, the album title makes sense; Wilco are bonafide jedis, ultimately aiming to preserve peace in the galaxy, even if they have to take to kicking some ass along the way.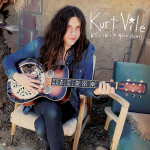 6. "b'lieve i'm going down", Kurt Vile – If Joanna Newsom is the quirky voice of the forest speaking to us, Vile is her concreted counterpart—delivering us the sound of our urban dwellings, serenading us with a rusty squawk, bringing streetlights and potholes to life with a folksiness, a Woody Guthrie meets Jim Morrison without the boozed-out pop star in leather pants vibe. He's polite and apologetic, indifferent yet firmly rooted in modernity, kind of like a fly on the wall with a guitar (or banjo). It often sounds a lot like Vile's shoes are old and worn, and hurt his feet, but he's still got a long way to walk, and, really, he don't mind.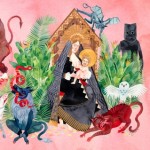 7. "I Love You, Honeybear", Father John Misty – Folk music has never been so daunting. While it's more or less a lost art these days, Misty (Josh Tillman) seems personally offended by the lack of stripped-down storytelling. So, he's bringing it back, even if he's not happy about it. He's kind of like the Bernie Sanders of folk; you get the sense Tillman doesn't necessarily want to be making gorgeous folk music, but somebody's gotta fucking do it, and it better not suck. So, he's taking one for the team. Make sure you thank him.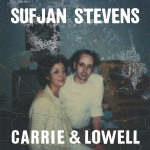 8. "Carrie & Lowell", Sufjan Stevens – It's a little hard to believe that it's been five years since the last album from Stevens (or that it's been 12 years since his first), but it's been worth the wait, in a slow Brooklyn subway ride kinda way. A deeply personal album (about his mother and stepfather), Stevens doesn't hold back, confronting death, abandonment, and even his own self-loathing. It's all there, and it's as daunting as it gets. Yet somehow, Stevens' compositions don't leave us feeling hopeless. There's a lift, a lightness, a transience to it all that reminds us it's not the destination, just a moody, brutal stop along the way.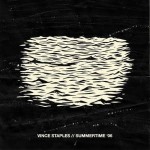 9. "Summertime '06", Vince Staples – Vince Staples seems far too young to be this prolific, but the SoCal rapper appears to be way, way ahead of his time. In 20 songs he makes one thing perfectly clear: he's not messing around. "I hate when you lie; I hate the truth, too," he warns. How's that for a mindfuck from a 22-year-old genius? If you feel too old listening to this; don't. The iciness isn't just pointed to his doe-eyed millennial peers; it's a wakeup call for all of us, and maybe even a little bit of a party, too.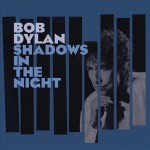 10. "Shadows in the Night", Bob Dylan – There is nothing more punk rock, more wtf than Mr. Cheerful himself ponying up and delivering classics from the Great American Songbook. At the start of his career, Dylan was the anti-Sinatra, the 'how does it feel' guy when old blue eyes was waxing on about 'some enchanted evening.' Well the joke's on everyone now, as Dylan flipped the script and took to giving these old standards a go, and not as an asshole, either. He performs them the way he must've practiced them in his room as a kid, with earnest introspection and a bit of playfulness, too. It's a confounding record through and through, but it's a riddle that's easy to answer: music is no nonsense, especially if you're Bob Dylan.