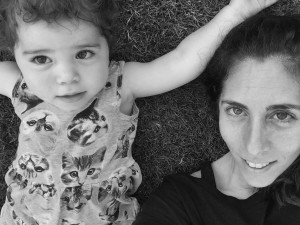 By the time I was in my early teens, I was able to "come out of the refrigerator" as a vegan, a truth I struggled with since early childhood. While I was often labeled as a picky or difficult eater, the correlation finally became clear (after I heard The Smiths' record "Meat is Murder"): the only foods I didn't enjoy eating were once animals or their byproducts. Once I grasped that, I was able to enjoy food like never before. It was a revelation.
With limited vegan food options in my hometown, I began working at a local health food co-op during college in order to feed and educate myself about the healthiest vegan options available. You could say it was a case of being in the right place at the right time, as the organic and natural foods world started to boom. So, trading in my academic pursuits of a career in journalism, I immersed myself into the vastly expanding natural foods industry. It became clear to me that working for a better, more ethical, and more sustainable food system was my calling. I spent more than a decade as a sales and marketing manager for a leading natural foods brokerage team and working with some of the biggest organic and natural household name brands including: Clif Bar, Yogi Tea, Peace Cereal, Guayaki, Boca Burgers, Tofurky, Traditional Medicinals, Earth Friendly, Sunfood Nutrition, and Sambazon.
These days, I've returned to writing as a freelance journalist and digital strategist primarily focused on the vegan and plant-based food industries. I'm the founder of a startup vegan web magazine, Cowhugger, and my writing has appeared on Organic Authority, EcoSalon, Eat Drink Better, E-ecosphere, and dozens of other publications. You can also find me behind the scenes building social communities and digital strategies for emergent companies and organizations redefining our food system.
But before my love for food, there was a love for music. I've been reviewing and writing about music longer than I've been writing about food (especially if you count my middle school newspaper stories about Duran Duran). My album liner notes, record reviews, and photographs of musicians have been featured on MTV, The Village Voice, and Global Rhythm, and my top album picks appear in the Village Voice's annual Pazz and Jop poll.
For samples of my work, please click here.
Stay in touch with me on Twitter  and Instagram